About Our
Universal Machines
Our Universal Machine was founded by Mr.G.KANNAN(founder of Universal machines in Coimbatore and awarded as the entrepreneur of the year 2017-2018 for Excellent Service in the Field of Manufacturer of Chicken Cutting Machine and Equipment ). The Company brings in the experience over years or decades with our best chicken cutting machine manufacturers in Coimbatore. We had won the hearts of satisfied clients and achieved their loyalty with our unique cutting machines like chicken, meat, goat machine manufacturing services in Coimbatore. We are one of the leading Chicken cutting machines manufacturers in Coimbatore, India. We offer a wide range of poultry equipment catering to Poultry processing plant and retail outlets. Our focus is to provide high-quality poultry equipment. Catering to the complete process chain starting from reception of birds to packing and cold storage of portioned meat.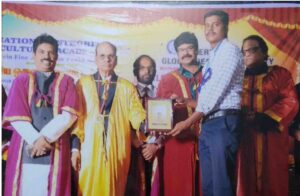 We offer our own manufactured chicken cutting machines, killing cones of various types rotating and linear arrangement, scalding tanks for preparing the bird for defeating machine, Defeathering machine to clean the feathers followed with Evisceration table to remove internal organs.
We also offer the Deboning table to remove the meat out of bone followed with a portioning machine for packing and cold storage.
In addition, specialized machines for feet cutting and Gizzard Peeler is also offered by us.